POWDER COATINGS ADELAIDE
Are you looking for help with your next engineering or fabrication project?
Do you own plant, buildings or machinery that have corrosion or rust problems?
Hartech Pty Ltd is here to help you with our premium range of powder coatings for residential, commercial and industrial purposes.
Why Choose Us For Powder Coatings?
Mathew Lehman, the principle of the company, is an approved coating Applicator.
Hartech Pty Ltd has a purpose-built workshop with the latest machinery for powder coating of all sizes and dimensions. We also have a powder coating conveyor line for handling higher product volumes.
We don't believe in shortcuts. Hartech strives to deliver the best quality finish, exceptional customer care and minimum downtime within a budget to suit every pocket. Give us a call today for a quick quote and let us get your plant and machinery in the best shape.
Comprehensive Powder Coating service
We cater to the entire bandwidth of the powder coating process, including:
Removing rust, foreign matter and dirt from existing surfaces through abrasive blasting
Further treating the surface with chemicals to prepare it for powder coating
Rinsing the surface
Drying the surface
Electrostatic application of the powder coating
Heating the surface at a high metal temperature (ranging between 180⁰C – 200⁰C) enabling the powder to flow and cover the entire surface consistently
Hartech provides powder coating to a multitude of industries including fishing, mining, rural, medical as well as residential. Whether its delicate bio-medical equipment or complex structures, Hartech's team of experts can skillfully handle all types of surface coating jobs with equal ease.
Benefits of Powder Coatings
Available in an extensive assortment of colors and textures, powder coating has gained in popularity as a way of providing protective finishing to most surfaces, from aluminum, to zinc to steel. Heavily used in industrial set-ups, powder coating has advantages more than one.
Provides a long-lasting, quality finish to the surface
Enhances efficiency of the machine or structure by optimizing performance
Serves the dual functional and decorative purposes
Offers increased resistance to rust, impact of weather elements and dirt and grime
THE BRANDS WE USE
Hartech Pty Ltd uses only the highest quality surface coatings. This gives Hartech the flexibility to decide on the best coating for your job.
Upon inspection of your coating job, Hartech will recommend the coating brand and product which will suit you surface coating job the best.
We use the following brands of surface coatings: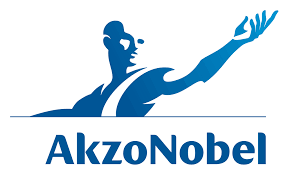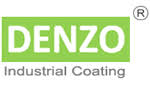 ADDRESS: 34 ADAM ST, HINDMARSH, SA, 5007
Pick up and delivery service available
Nace Coating Inspector Level 1 – Certified, CIP No. 13390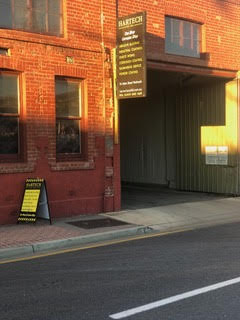 Front entrance to Hartech - 34 Adam Street, Hindmarsh S.A.5007
Follow Us on Social Media: