Hartech Pty Ltd is the company of choice for a wide network of clients across multiple industries.
Our advantage is that we can offer to complete the work in our factory or our mobile service comes to you
Industries We Service
Oil & Gas
We treat and manage multi stage seawater pumps, oil and water separators, mud tanks, metering pots, gas scrubbers and holding tanks for the leading oil and gas companies. Our corrosion treatment protects the pipes and tanks for a long time.
Mining
Hartech can treat and remove rust from the hot acid tanks used in mines, besides from vacuum pumps, dust collectors and pressure vessels.
Petrochemical
The products we use are suitable for metallic surfaces as well as concrete surfaces. We remove rust from heat exchangers, pipes, pumps and valves used by a number of petrochemical companies in South Australia and Victoria.
Marine
Hartech's superior quality products are ideal for corrosion prevention in extreme marine environments. We can treat the whole bandwidth of marine industry components ranging from pumps, sea walls to rudders, hulls and casings.
Our Recent Projects include
Structure Steelwork
Communication Towers
Gas & Transmission Stations
Gas Valve Pits
Wine Tanks
West Lakes Bridges
New Car Line
Mount Lofty Trans Towers
11 Wine Tanks/Pasteuriser
Conveyor
Cresswell Fountain at Adelaide Oval
Telstra
A.P.A Group
New Car Line
Vinpac International
Charles Sturt Council
G M H
Channel 10
Dept. of Road Transport
D.S.T.O
Queen Elizabeth Hospital
Chateau Yaldara
Astalloy
Artlab
Lindemans

ADDRESS: 34 ADAM ST, HINDMARSH, SA, 5007
Pick up and delivery service available
Nace Coating Inspector Level 1 – Certified, CIP No. 13390
Follow Us on Social Media: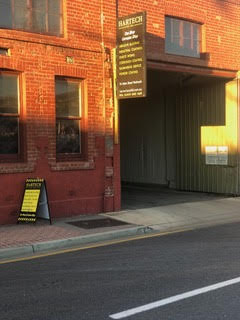 Front entrance to Hartech - 34 Adam Street, Hindmarsh S.A.5007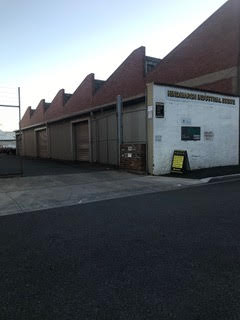 Rear entrance to Hartech - 8 River Street, Hindmarsh S.A.5007