I had Matt and the Hartech team sandblast and powder coat a nudge bar. The guys did an amazing job, it was exactly what I wanted. Very easy to deal with.
Brilliant work, efficient, professional and a great team of people. Thrilled with their help, work and the final installation was a testament to the overall combined effort. Highly recommended.
Had my welded steel fence sections and sliding gate blasted and painted. They even delivered to my home…great job… thanks
Hartech sandblasted and recoated my outdoor garden furniture, what a great job. It looks like new.

ADDRESS: 34 ADAM ST, HINDMARSH, SA, 5007
Pick up and delivery service available
Nace Coating Inspector Level 1 – Certified, CIP No. 13390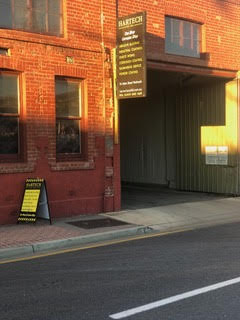 Front entrance to Hartech - 34 Adam Street, Hindmarsh S.A.5007
Follow Us on Social Media: